Next to traditionnal school subjects, we have plenty of groups and clubs where our secondary pupils can acquire and develop their talents and show positive engagement.
Extra musical activities at EEB2
EEB2 organizes various extra musical activities, including the EEB2 Orchestra, Jazz Band and Choir. Rehearsals for these ensembles happen every Monday or Tuesday from 16h15 to 17h30. The idea of these ensembles is to give the students a chance to develop their musical skills, but maybe as important, as a social activity and to have fun. We organise two concerts a year (Christmas Concert and the Gala Concert in May) where the students get a chance to perform and show what they've achieved, to parents, friends and fellow students. All students are welcome to apply to join, although in the case of the orchestra and jazz band it is important that they are able to read music (at a basic level). 
In most cases students must bring their own instrument, which if necessary they can leave (on the day of the rehearsal) in one of the music rooms during the day. 

Jazz Band
The first meeting on the 3rd of October, is to see who is to see who we have in the band this year, and naturally greet any pupils interested in joining. Unfortunately we cannot except all instruments, so in doubt please contact Mr Higham (highamjo@teacher.eursc.eu). The idea of the band is to try to put together a small repertoire which is a mixture of jazz, pop and rock. 

Choir
The Choir is restarting this year on the Monday 2nd of October. The choir meets every Monday and is directed by Mrs Calamy. The repertoire is a mixture of various styles including popular, musicals and light classical. There is no requirement to be able to read music.  

Orchestra
The Orchestra is restarting this year on the Tuesday 3rd of October. There is an orchestra practice every Tuesday, directed by Mrs Calamy. The repertoire is a mixture of various styles and not only 'classical' repertoire, including popular, musicals and light classical. Students will need their own instruments and be able to read to a minimum level. 
Climate Academy
Recognizing the need for a systemic climate change approach, our Climate Academy aims to guide students towards a holistic perspective. The team, part of the EEB2 ECO project, provides a supportive and empowering framework for young people to address the crisis. Active learning and collaboration with scientists and public figures enhance the educational value, allowing students to have a meaningful impact on their school community. The group also encourages 'systemic entrepreneurship', enabling students to tackle institutional and personal challenges while developing a diverse set of skills. Organised once a week for S6 and S7.  S7 students organise training for S4 and S5 students. Yes, you too can help make a difference!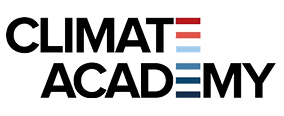 Pride Club
Our Pride Club is run and managed by students. We meet once a week in P6 and our aim is to raise awareness of LGBTQ+ phobias and homophobia in the EEB2 community. Come and join us to help organize events, talks, screenings, competitions and make our school more inclusive for everyone.
Students from all year groups are welcome!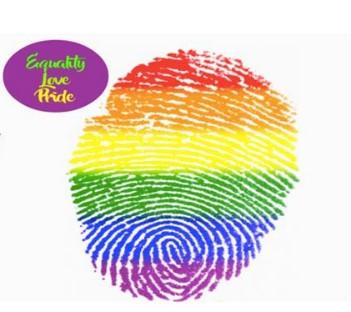 Feminist Club
In our Feminist Club, we are dedicated to advocating for equitable treatment, rights and opportunities for women and girls in our school community and on a broader scale. As a club, our mission is to raise awareness and inform about the challenges that women face worldwide. Each year, we organize events for important dates, like the International Women's Day. The Feminist Club is a welcoming, open group made up of students of all age groups and several teachers. Interested in joining our fight for equality?
We meet once a week in P6 for S3-S7 students. We've also set up the Mini Fem Club for S1 and S2 students, which meets during the 15-minute break. Everyone is welcome!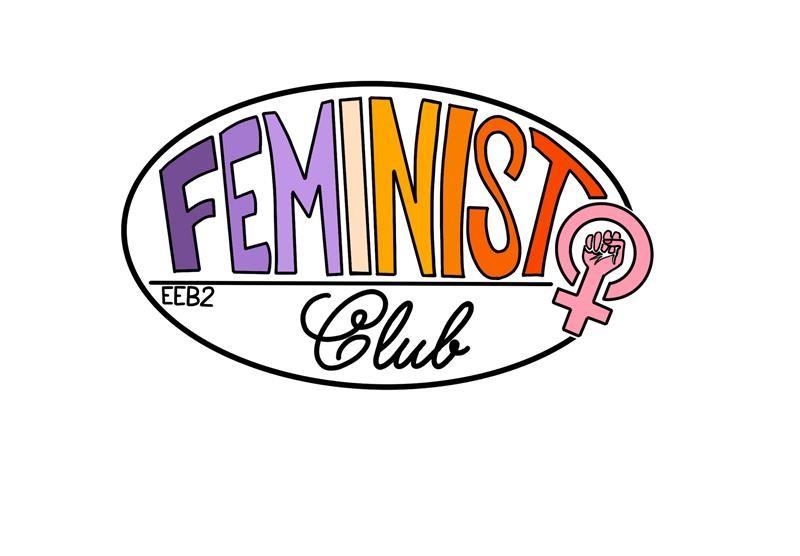 Green Team
Our Green Team is a dynamic and passionate whole-school initiative - part of the EEB2 ECO project - initiated and led by students like you! If you're interested in biodiversity, waste management, mobility and energy saving, we invite you to join us and be part of the positive change we're making. The group is driven by a shared vision of promoting environmental consciousness and responsible practices throughout the school. By engaging in a variety of projects and activities, we aim to ensure that our school operates on a sustainable level, leaving a positive impact on both the immediate environment and the wider world. We meet during the short break every Tuesday and Friday. You are all welcome, no matter your age!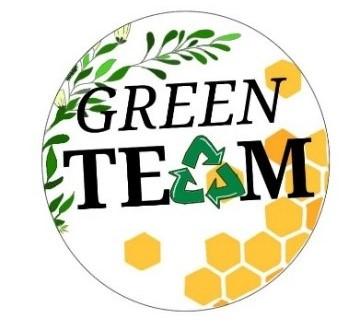 Media Club
Our Media Club is a student-run extracurricular activity, focused on teaching its members the fundamentals of photography, videography and graphic design, through practice with various projects. The club also takes care of photographing and filming the various school events that take place throughout the year (such as Footfest, concerts, parties, ceremonies and other events). Registration opens in January for S3 to S6 students.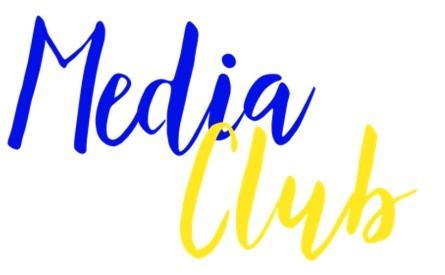 Kratos
The name Kratos is an acronym for the characteristics that we are seeking in our members. Students that join our club should be Kind – Rational – Ambitious – Tolerant – Open Minded and Strong. Our goal is "To Help, to Build and to Teach the Minds of Tomorrow". We seek to break free from the stereotypical image of man. Our aim is to create a safe space. Join us to discuss what it means to be a man in the 21st century, to learn together and to strive to become the best versions of ourselves. We work in collaboration with other clubs and take every opportunity to analyse positive male role models or invite speakers who break the mould of conventional masculinity. The group is open to S4-S7 students and meets once a week in P6 with a teacher present.