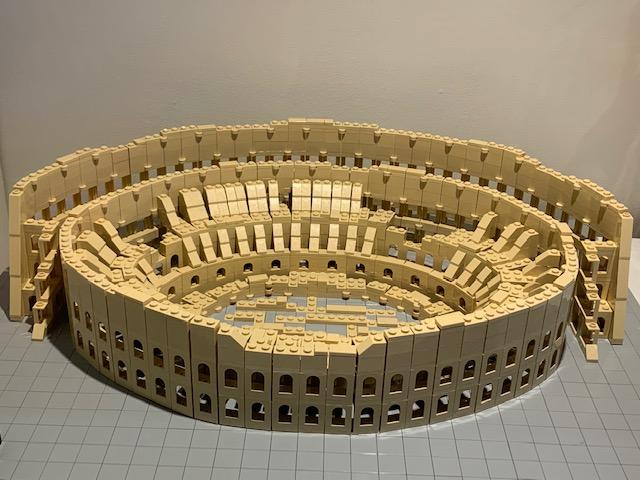 Visit of Gallo-Roman site of Bavay
On Monday 20 January, the Latinist students of ENA and FRA went on a trip to discover a Gallo-Roman site located in Bavay (FR).
Bavay was an important city on the road from Cologne to England. This underscores the importance of the unifying structure of the Roman Empire by road and trade. The city was equipped with thermal baths, a theater, temples ... So there was a fair balance between hygiene, culture and economy.
The museum is currently hosting a temporary and unique exhibition unique of reproductions of scenes from everyday life and buildings, made in LEGO.
The day's program included an archaeological detective workshop (How did this person die?) and a budding architect workshop (Build a Roman monument).
A guided tour of the ancient forum offered 3D projection and animations with mediation for the discovery of the permanent collection.
This visit illustrated for our students the strong points of their training.
To see more pictures of this trip, visit the Latin page of this website.